Smell Goods '98™, not your ordinary purveyor of fine fragrance oils. Specializing in signature fragrance oil blends, signature hand-dipped incense, and made-to-order, gourmet, effective bath and body care. Customize your bath and body care products with our signature fragrance oil blends! Smell Goods '98™ is a healthier alternative to other bath & body retailers that offer products that smell good.
"Mmmm, you smell good!"
http://www.smellgoodspa.com/
live good. feel good. smell good.
Smell Goods' Premiere fragrances can be found here here


~~~~~~~~~~~~~~~~
Smell Goods '98 has many wonderful products such as these....


What is it?:Raw African Black Soap is a nourishing soap that is made from dried plantain skins, palm leaves, cocoa pod powder, and kernel oil for an all-natural cleansing process
Benefits of Raw African Black Soap:
Helps to deep clean skin.
Works on most types of skin, including rough and dry or sensitive skin.
Helps to clear up skin.
Helps to relieve acne, oily skin, and other skin problems.
Great for removing makeup.
Can be lathered and used as a shampoo. Can be used as a facial mask.



Stay Sweet Sugar Whips 16 oz
Perfect for a young lady to strengthen her inside and beautify her outside.
Stay Sweet Sugar Whip is a creamy body wash with organic pure cane sugar for mild exfoliation, and jojoba beads bursting with moisturizing goodness!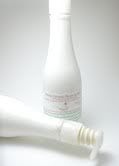 Whip Cream Body Lotion
What is it? A rich, velvety skin quencher. An abundant blend of Aloe Vera and raw Shea butter; Plant and nut oils; Sodium Lactate increases your skin's moisture by 90%! Whip Cream does not contain paraben nor formaldehyde.
Benefits:
Effectively prevents moisture lost.
Nourishes and protects skin.
Softens and replenishes.
Soothing astringent properties to firm up skin.
Contains antioxidant properties.
Non-greasy. Absorbs into skin leaving a conditioned, luxurious feel.
Who needs it?Anyone that wants healthy, conditioned skin all year round!
~~~~~~~~~~~~~~~~~~~~~
Description of signature blends sent to me to review:
Snooze
-notes of relaxing lavender with a splash of orange zest~ I liked this one the best. When I was wearing it I got a lot of comments about how good I smelled and was asked several times what i was wearing.
Lavender Roseli
-a bouquet of lavender and roses with a hint of patchouli
~~~~~~~~~~~~~~~~~~~~~~~~~~~~~~~~~~~~~~~~~
Giveaway~

Winner will receive one of the the oils above and a $10 gift card to Smell Goods 98

How to enter~
Mandatory entry (4)~ The 4 mandatory entries should be posted in one post
please ALSO please leave an email if its not available on your Blogger profile

1. visit
Smell Goods
and tell me what product you would purchase with the $10 gift card if you win.
4. visit
facebook
and like Smell Goods page
Extra entries
1. Follow me on Google Friend Connect (tab on the right) +1 entry
2. Follow me on twitter tab on the right) +1 entry
3. Friend me on Facebook (tab on the right) +1 entry
winner will be choosen by
www.random.org
on March 1st, 2011. Winner will have 48 hours to return my email or another winner will be picked. Winner will need to provide vaild email address to receive the prizes above.
disclosure: I received 2 oils for review. No other compension was received.