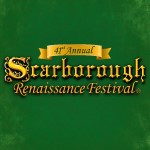 The 41st Annual Scarborough Renaissance Festival is interactive fun for the whole family, 16th Century style! Here you will step back in time for the time of your life as you discover our 35-acre re-creation of an English village celebrating the visit of King Henry VIII's sister, Margaret Queen of Scotland and the Isles, and her guests to the "Village of Scarborough" with a festival of entertainment, artisans, food, magic and merriment!
Enjoy full combat jousting and birds of prey exhibitions; a Mermaid Lagoon, 20+ stages of non-stop Renaissance style entertainment and our 100+ member performing company. Discover hundreds of shoppes featuring exquisite crafts and authentic artisan demonstrations. There is something for everyone with Knighting Ceremonies, combat competitions, a Grande Parade, Renaissance rides, games of skill and so much more.
Feast on food fit for a king with our famous giant roasted Turkey Legs and the largest food-on-a-stick selection in Texas plus delectable favorites from the Village Bakery, Pasta Palace, and more! There is also a full-service restaurant and 12 pubs & taverns. For the more discerning palates there are daily wine and beer tasting events as well.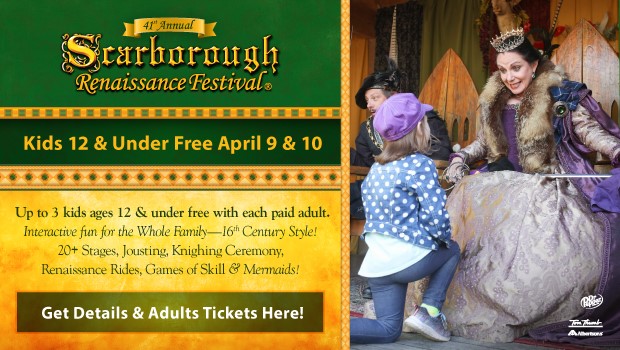 Just 30 minutes south of Downtown Dallas, Scarborough Renaissance Festival is open Saturdays, Sundays, and Memorial Day Mondays April 9 - May 3, 2022. Each weekend also has a different theme and a variety of special events. Check out all the details at www.SRFestival.com
Thanks for stopping by Dnbusters Place! This post may contain a sponsored, affiliate, or a referral link. These links help keep this blog up and running! Thank you for supporting my blog!